Can you travel to the Dominican Republic right now? Find out how COVID-19 restrictions may affect your travel plans with the latest warnings for visitors.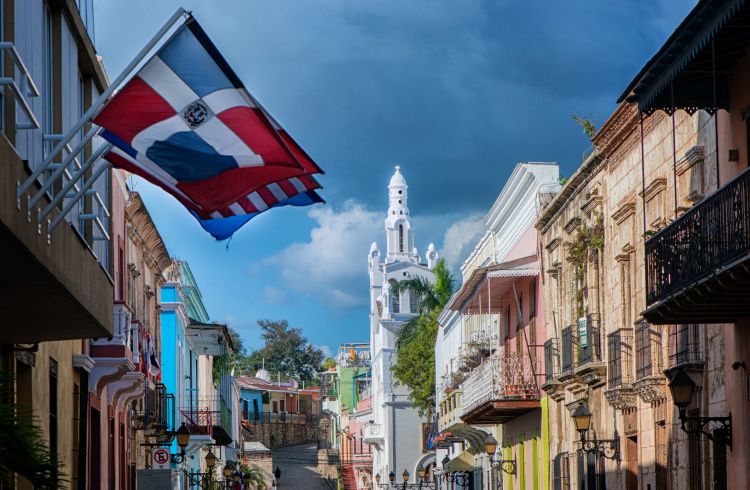 Coronavirus (COVID-19) restrictions for travel to the Dominican Republic – updated 15 April, 2021
All land, air and sea borders are open to foreign travelers.
What is required for entry to the Dominican Republic?
All travelers must fill out a Traveler's Health Affidavit which will be provided by the airline or by authorities upon arrival

All passengers will have their temperature tested. The Dominican authorities will also administer a rapid diagnostic breath test to a percentage of randomly-selected passengers on arrival. Until 27 April, t

ravelers from the UK must present a negative PCR test certification taken within the previous 72 hours before travel.

 

Those

 

arriving without a negative PCR test certificate shall be subject to a COVID-19 test as well as mandatory quarantine of 7 days in a government facility at their own cost

See if you need to request a Tourist Visa at a at Dominican consulate in advance

All international travelers arriving via commercial flights and staying in a hotel will be granted a free travel assistance plan that provides cover for emergencies in the event of an infection or exposure to COVID-19 while in the Dominican Republic. This insurance will be provided at no cost to visitors arriving on or before December 31, 2020, and will be paid for by the Dominican government. (Here's why purchasing additional travel insurance is still a good idea.)
The DR Travel Center have answered FAQs about what to expect at the airport and when you travel around the Dominican Republic.
State of Emergency measures in the Dominican Republic
Follow any COVID-19 safety measures, which may include curfews, mandatory face masks in public places, and social distancing guidelines. Beginning March 3, the government of the Dominican Republic has issued a revised curfew nationwide. Failure to follow the curfew may result in arrest and/or fines.
Mon-Fri: Curfew from 9pm to 5am, with a grace period for transit until 12am each day.
Saturday and Sunday: Curfew from 7pm to 5am, with a grace period for transit until 10pm each day.
For the latest information on what you need to know, check the Ministry of Public Health.
Is it safe to travel to the Dominican Republic? Find out how to keep yourself safe and which places to avoid with these tips from Gisselle Frias, a born and raised local to the Dominican Republic.
Wondering how your travel insurance might be affected by the COVID-19 outbreak? Find answers to some of our common questions about COVID-19.
Previous travel alerts for the Dominican Republic
Hurricane Irma – September 6, 2017
Now classified as a Category 5, Hurricane Irma made landfall Wednesday morning in the Eastern Caribbean. The storm is now heading towards Puerto Rico and threatening St. Kitts and Nevis, the Virgin Islands, Hispaniola, and Cuba. Keep an eye on local media for the latest updates.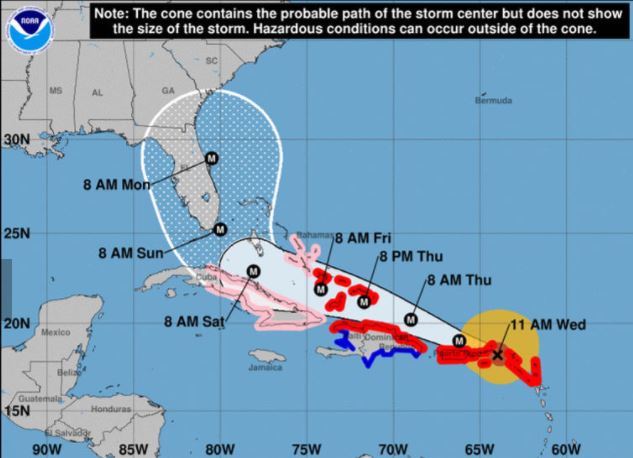 Travel warnings have been issued for Antigua, Barbuda, Anguilla, Montserrat, St. Kitts, and Nevis, Saba, St. Eustatius, and Sint Maarten, British Virgin Islands, U.S. Virgin Islands, Puerto Rico, Vieques, and Culebra, Dominican Republic from Cabo Engano to the northern border with Haiti, Guadeloupe, Southeastern Bahamas and the Turks and Caicos Islands.
The United States has declared states of emergency in Florida, South Carolina, and Puerto Rico.
Along with extremely strong winds, Hurricane Irma is likely to create a storm surge of 11 feet or more, and large, breaking waves. Heavy rains could cause life-threating flash floods and mudslides.
Be aware that now this is a named hurricane and emergencies have been declared in several places it may not be possible to purchase travel insurance to cover this event. To discuss your coverage please contact us at World Nomads. 
How to Survive a Hurricane
The absolutely best way to survive a hurricane is to avoid one. Get away from it, but if you make the decision to leave make that decision early. Do not leave it until the last minute because you may find yourself caught without proper shelter.
If you decide to stay and "ride it out" it is advisable to get to an authorized shelter. The locations of these will be broadcast, or locals will know where they are. If there is no shelter, prepare to "shelter in place" in an internal room without windows.
Once a "storm watch" has been issued, make sure you are prepared in the event that the watch becomes a "warning."
Fill the gas tank of your car.

Check batteries in flashlights and radios.

Have extra batteries on hand.

Secure all doors and windows.

Close shutters or board up the windows.

Have extra supplies on hand such as non-perishable food, clean drinking water, a half-gallon of water per person/per day (enough for a couple of days), and prescription drugs.
During the storm
Never go out during the storm. The winds can send flying debris into you causing injury and even death.

Stay away from windows and doors.

Keep on the alert for additional storm warnings. Hurricanes are known to spawn tornadoes so be prepared to take cover if one should strike.

While the storm is in progress avoid using electrical appliances.

Stay off the telephone.

All pets should be secure in carriers. The storm will be a frightening experience for them as well, and they could injure themselves or you if they panic.

Do not light candles or lanterns; they could get blown over causing a fire.

The eye of the storm passing over could make you think the storm is over when the worst is still yet to come. Only use this calm in an extreme emergency to make critical repairs.

Only after an official "all clear" has been issued is it safe to come out.
After the storm
Beware of downed power lines and gas leaks.

Stay away from heavily damaged areas.

Listen to your radio for instructions.
Before you buy a travel insurance policy, check your government travel warnings and health advice – there may be no travel insurance cover for locations with a government travel ban or health advice against travel.
You can buy at home or while traveling, and claim online from anywhere in the world. With 150+ adventure activities covered and 24/7 emergency assistance.