How are coronavirus (COVID-19) restrictions affecting travel to Greece? Read the latest travel warnings and alerts.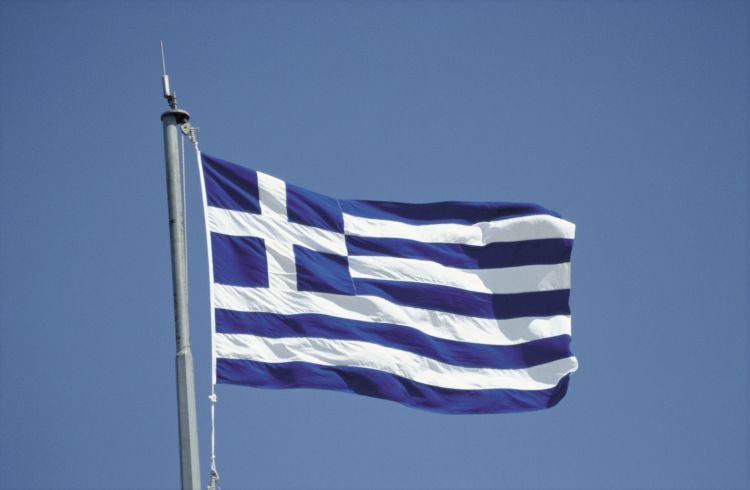 Coronavirus (COVID-19) travel restrictions in Greece – 6 May 2021
Who can travel to Greece?
Starting 19 April 2021, Greece will allow entry for residents of EU +Schengen, USA, UK, Israel, Serbia, UAE, Australia, New Zealand, South Korea, Thailand, Rwanda, Singapore and Russia.
What are the requirements?
All travelers over the age of five must present a negative PCR test for entry. However, travelers from the countries listed above who have proof they have completed COVID-19 vaccination at least 14 days prior to arrival in Greece are not required to present proof of a negative PCR test.

All passengers arriving from countries other than those listed above are 

subject to a mandatory 7-day preventive quarantine

.

 

Every traveler who arrives in Greece, regardless of the certificate he carries, may undergo a random health check, including rapid COVID-19 tests. If selected, the check is mandatory. Otherwise they will be refused entry in the country. Anyone with a positive result will be required to quarantine at a Greek hotel along with their traveling companions for 14 days, at the expense of the Greek government.

New terms of entry are expected to be extended to all visitors as of 14 May. More information here. 

All travellers must complete a PLF (Passenger Location Form) at least 24 hours before entering and leaving the country.
What to expect in Greece
It is mandatory to wear a face mask on public transport.

Movement restrictions in Greece will be tightly enforced through 10 May 2021. The ban restricts travel between regions and to or from island Regional Units. Restrictions on country-wide travel are expected to be lifted in mid-May.

The nighttime curfew has been pushed back to 11pm to 5am.
Wondering how your travel insurance might be affected by the COVID-19 outbreak? Find answers to some of our common questions about COVID-19.
Wildfires in Greece – July 2018
More than 50 people are feared dead and more than 150 injured as several wildfires rage out of control in Greece. Fire crews are battling blazes in the following locations: northeast of Athens in the Penteli region, Rafina region and the coastal seaside towns of Mati and Kineta. Greece is currently experiencing heatwave conditions with temperatures exceeding 104°F (40°C), and the fires are being fanned by high winds.
The Athens-Corinth motorway has been closed by authorities. The motorway is one of two major routes to the Peloponnese peninsula. Train and other transport services in affected areas been canceled.
A state of emergency has been declared, and the Prime Minister of Greece, Alexis Tsipras, has cut short a trip to Bosnia to return home. Spain and Cyprus have offered firefighting assistance.
Travelers in Greece should heed government warnings and keep up to date with local news and alerts. Those with respiratory health issues should travel away from affected areas and avoid breathing in the smoke where possible.
Also, check with your insurer as cover for this event may be excluded from a certain date.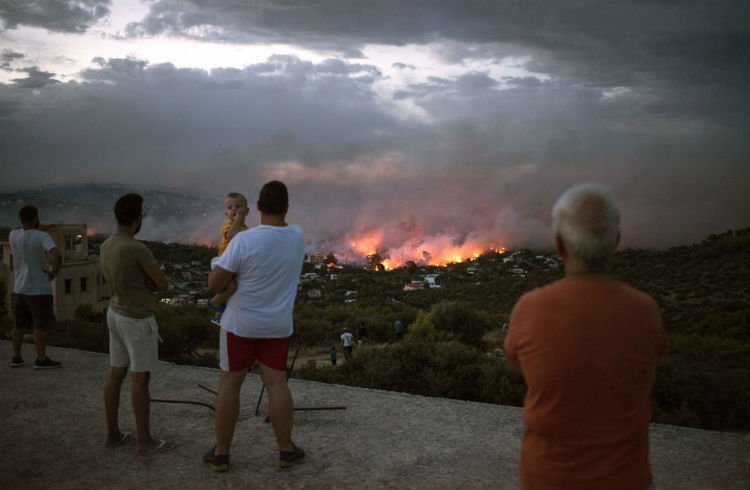 Before you buy a travel insurance policy, check your government travel warnings and health advice – there may be no travel insurance cover for locations with a government travel ban or health advice against travel.
You can buy at home or while traveling, and claim online from anywhere in the world. With 150+ adventure activities covered and 24/7 emergency assistance.