If the New York Times is reporting on it, you better believe it's going to anger people on both sides of the political spectrum. The Op-Ed section, however, is mostly good at triggering smart people.
Why is that? Because the New York Times Op-Ed section is full of people who should just have bad Twitter accounts where they can post their morally dubious kneejerk reactions to the news for a bunch of trolls to jump on instead of printing it in an actual newspaper.
Anyway, let me tell you about how I really feel. Someone on Twitter named Dennis Hooper shared an article the Times was promoting (in an ad ostensibly aimed at getting more readers) about why working from home was the "equivalent of getting a bonus from work."
Here's what Dennis had to say:
Now, you'd assume that the sheer number of people on Twitter who saw this post would not all share the same opinion. You'd be wrong.
The actual article is a little more subtle than you think:
"Corporations claim a greater share of the national economy than ever before. If the last 40 years of productivity growth ended up benefiting shareholders and corporate profits more than it did wages, the same thing could very well happen with the newfound productivity benefits and time savings of working from home.

So now may be the perfect time to savor the little things — reading the newspaper in your pajamas, having an extra cup of coffee and simply not having to deal with traffic. Just know that even if you aren't wearing real pants, your employer may soon be telling you to get back to work." -The New York Times
Still, people instantly roasted this hot take about remote work in various ways, but most of them shared Dennis's opinion: "F*** this."
Here are the best responses people shared on Twitter about a New York Times article alleging that remote work is like a "big bonus":
---
1.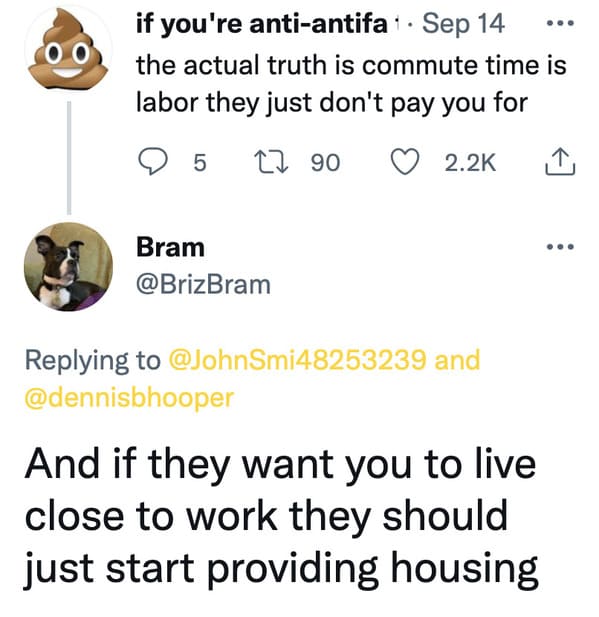 2.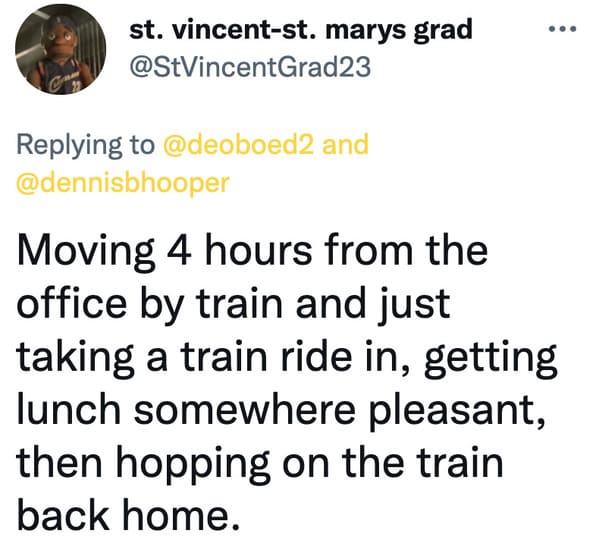 3.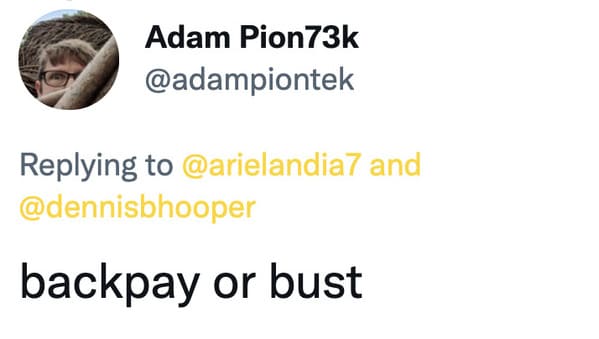 4.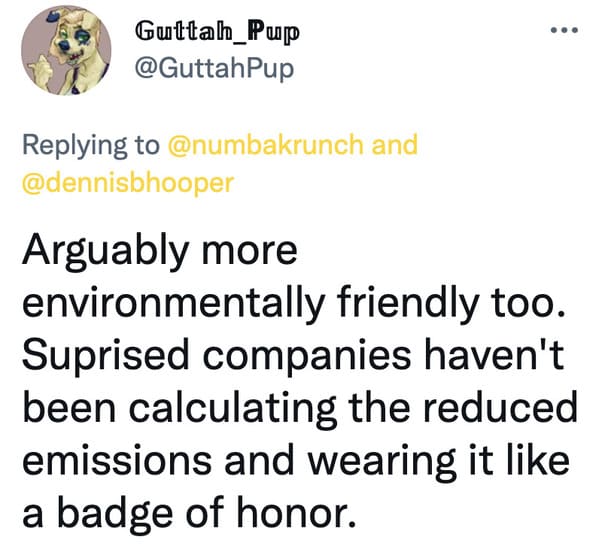 5.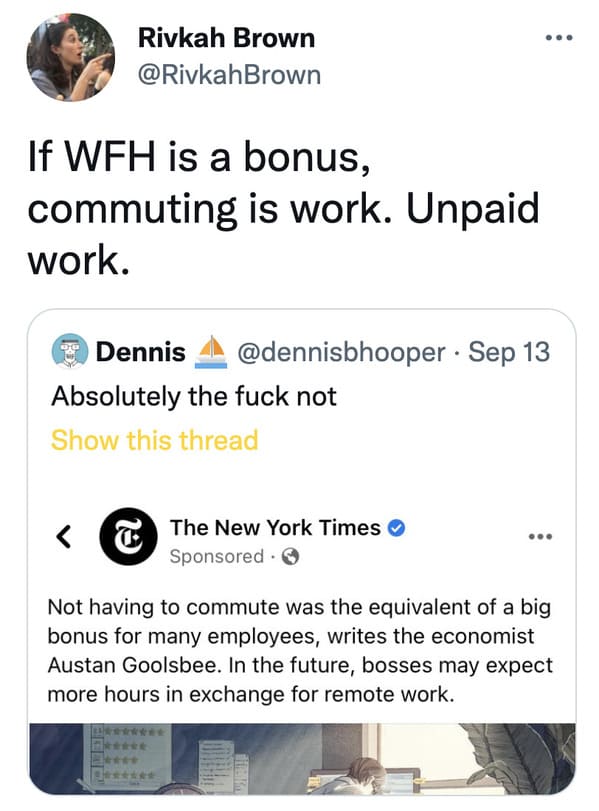 6.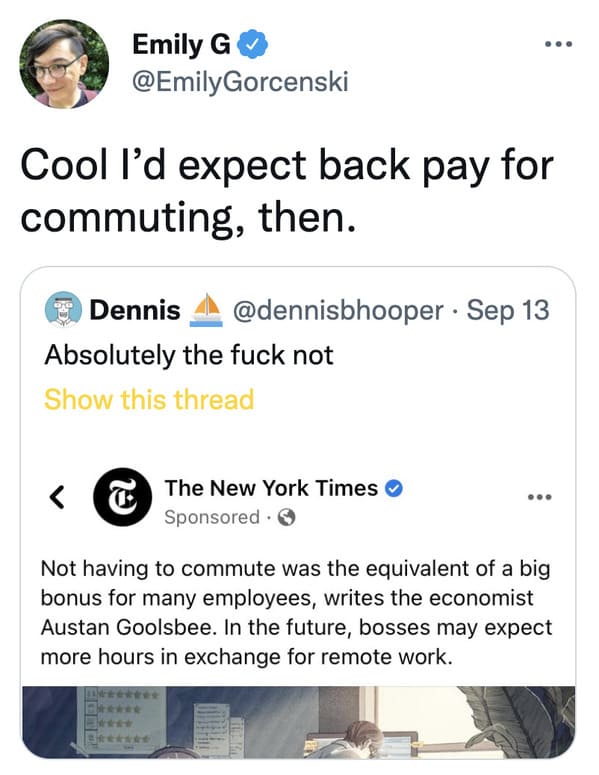 7.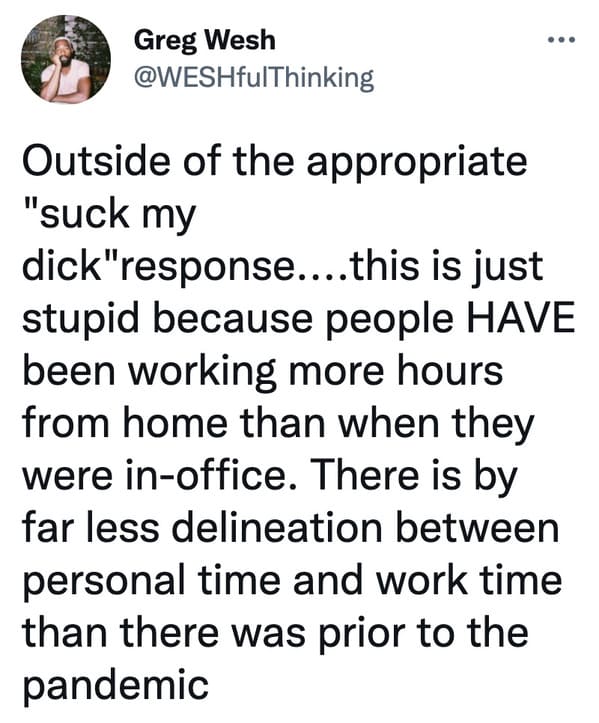 8.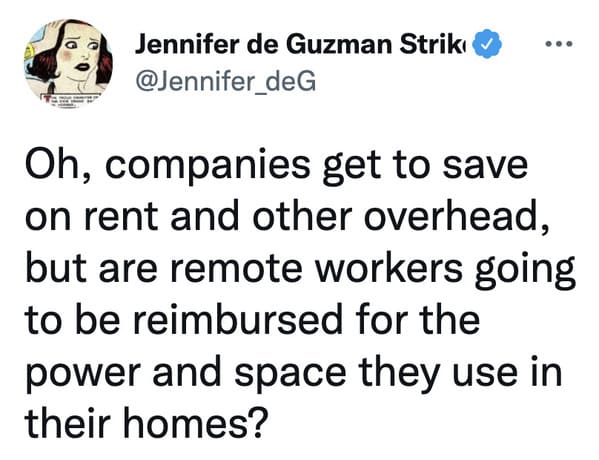 9.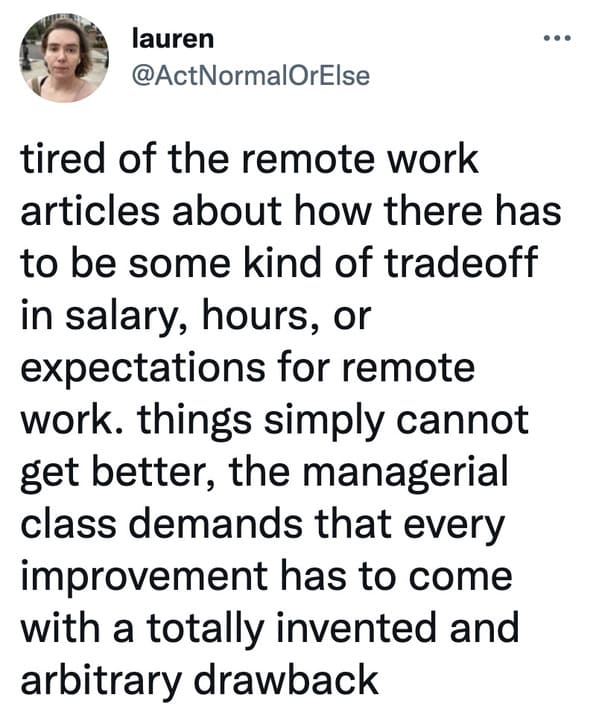 10.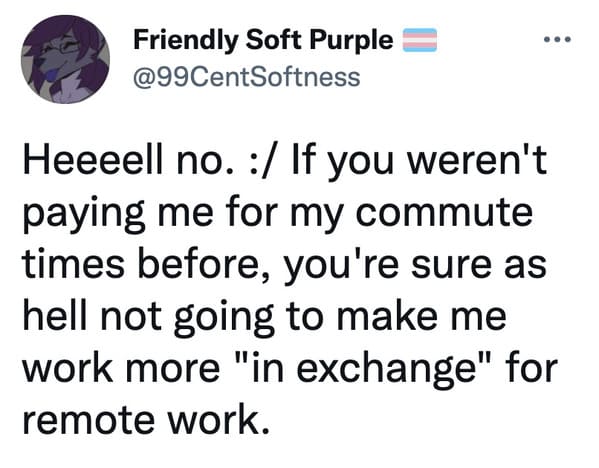 11.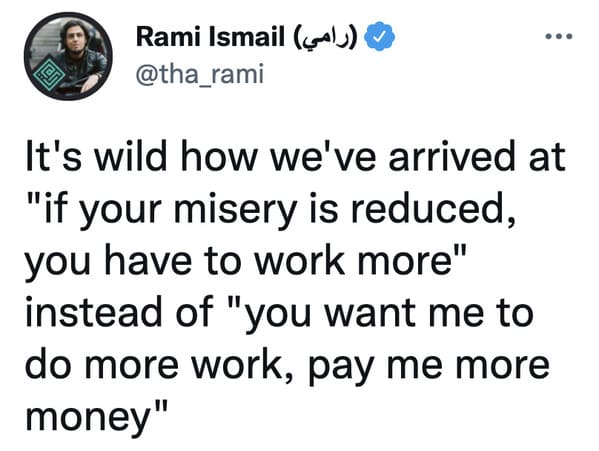 12.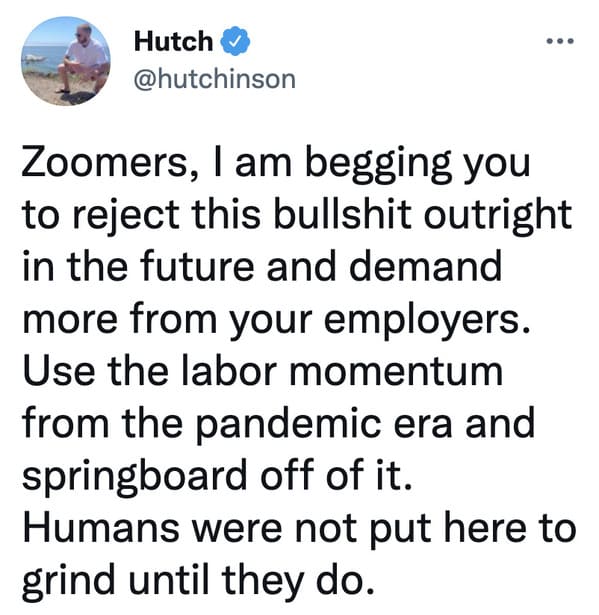 13.
14.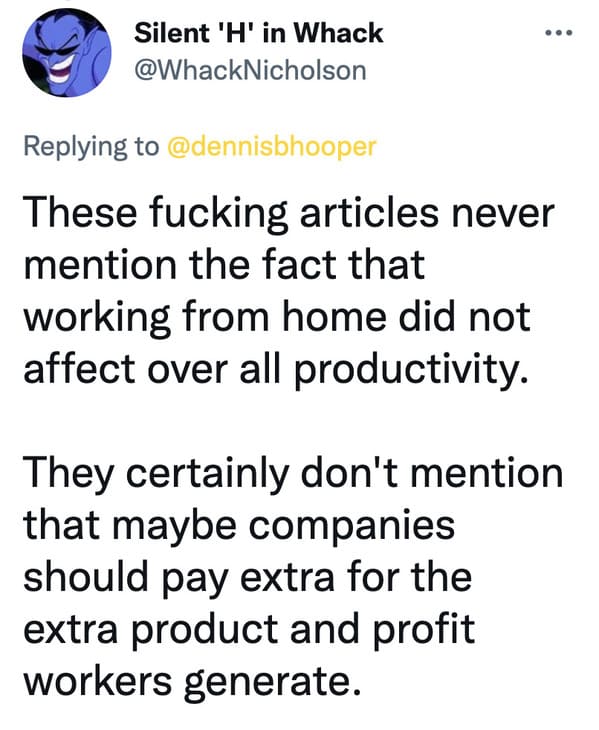 15.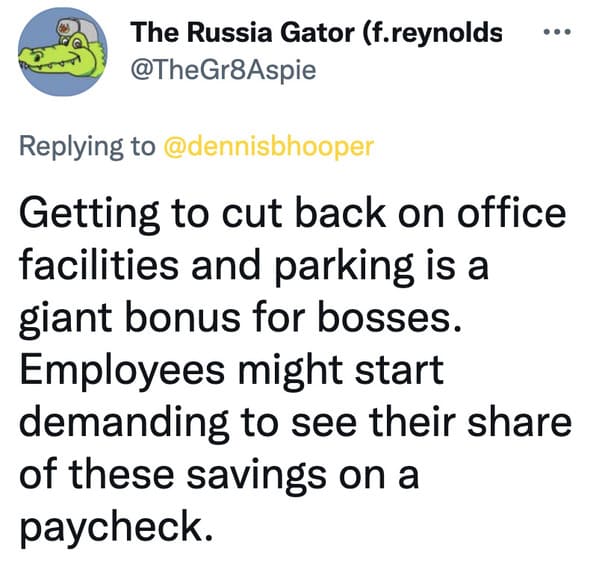 16.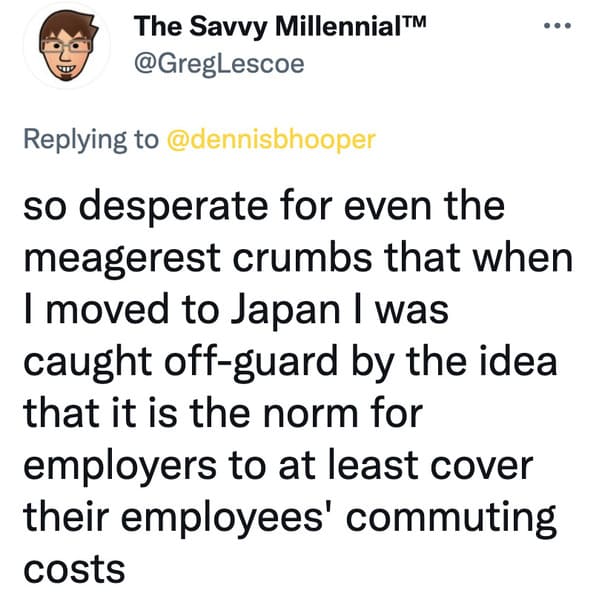 17.